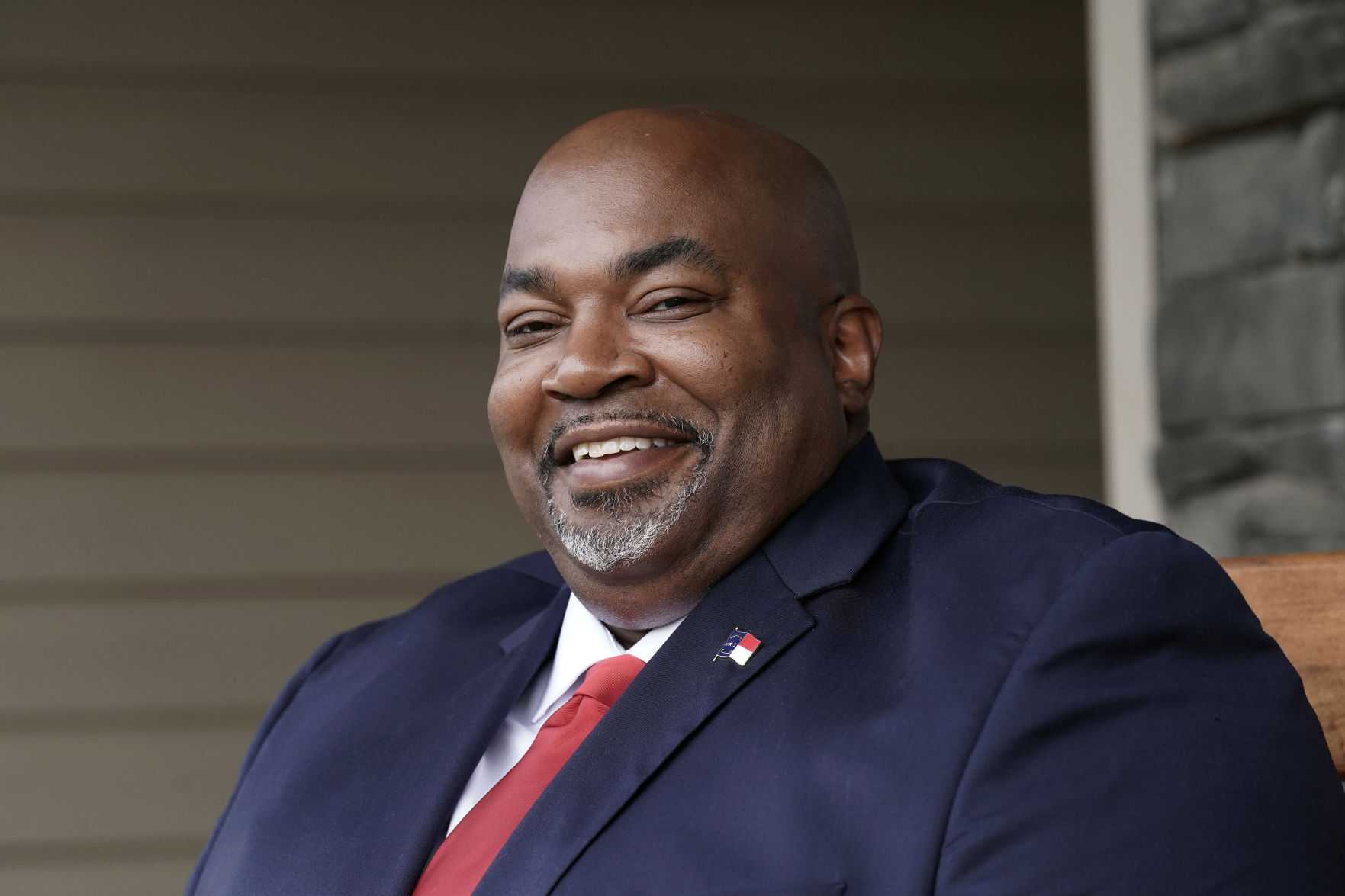 Lt. Governor Mark Robinson has an exceptional story.


As the 9
th
of 10 children,
Robinson
grew up in a home without heat, air conditioning, or a shower. His father was an abusive alcoholic. As a result, he and his nine siblings made their way through the foster care system, some of them ending up in abusive situations. Eventually, Robinson and his siblings were able to move back in with their mother, a devout woman of faith. Robinson credits her as the reason he is the man he is today. She taught him about the Bible, and always told her children they could be whatever they put their minds to.
Robinson's childhood taught him the value of hard work and perseverance. He joined the Army reserves where he served as a medical specialist for three years.  He worked in the furniture industry before NAFTA hampered the industry, and he and his wife Yolanda started their own business—a day care center—which they later sold.  
Then, his life changed forever.
On April 3, 2018, Robinson gave a
speech
on gun rights to the Greensboro City Council that quickly went viral on social media. The speech was a
response
to threats by the Greensboro Mayor to cancel a gun show at the city-owned Greensboro Coliseum:
"The majority of people in this city are law abiding," Robinson told council members. "I am the majority! A law-abiding citizen who's never shot anybody, never committed a serious crime, never committed a felony!"
Robinson continued, "I've never done anything like that, but it seems like every time we have one of these shootings, nobody wants to put the blame where it goes, which is at the shooter's feet. You want to put it at my feet!"
Anyone who has watched that speech—or has had the good fortune of seeing him speak in person—understands how his authenticity and conviction ultimately led to him becoming North Carolina's first Black lieutenant governor.

We want to extend to you an opportunity to get to know Mark Robinson personally, and hear him for yourself. On September 30th, coalition members from all across the state will be gathering at the Angus Barn in Raleigh to celebrate 10 years of protecting values and supporting candidates like Lt. Gov. Mark Robinson.
Would you consider joining us for our annual Celebration of Carolina Values event by clicking here and purchasing your ticket today?
Sincerely,
Tami Fitzgerald
North Carolina Values Coalition