Welcome to the Friday Five! Every Friday we share our top five articles, stories, and quotes for you to read and share with your friends and church families. 
1. CAROLINA JOURNAL: N.C. parents say public schools usurping their authority as parents
"Parents in North Carolina report feeling increasingly concerned about the public schools' efforts to usurp their parental authority on topics such as mask and COVID-19 vaccine mandates to the teaching of controversial race and gender theories."

"'As parents and guardians became more engaged in the education of their children during the pandemic, they discovered that their schools enforced arbitrary rules, maintained counterproductive practices, and delivered politicized instruction,' said Dr. Terry Stoops, director of the Center for Effective Education at the John Locke Foundation.

"Rather than using parental objections as an opportunity to reflect on the logic of existing arrangements, many school employees and school board members simply dismissed the legitimate concerns of families and bristled at anyone who dared to question their judgment."


2. VOTE: Go vote early today in your local elections
Out of the more than 550 cities, towns, and villages In North Carolina, there are 461 municipalities holding 2021 November local elections.
Unfortunately, elections like these often have poor turnout rates. However, this also means that every vote makes more of an impact.
Given the stories happening across the country about local officials interfering with the education and privacy rights of their children, we want to strongly encourage you to get out and vote.
Tomorrow—Tuesday, October 30th—is the last day to vote early in your local election. 
To find your nearest polling site, or to learn more about the election, visit:
ncsbe.gov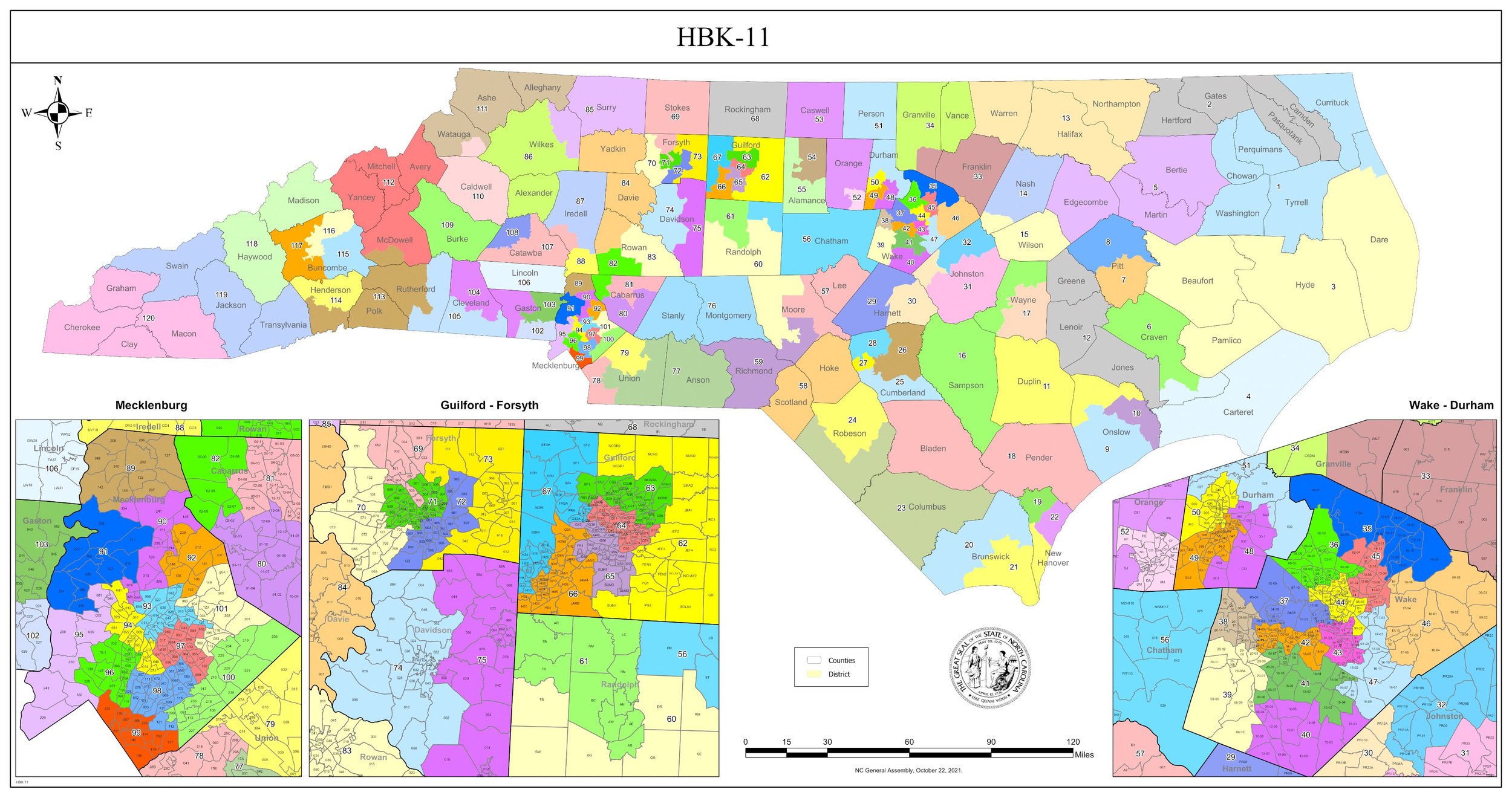 3. POLITICAL NEWS: Proposed redistricting maps filed ahead of Monday's public hearings
"The N.C. House Redistricting Committee submitted its proposed state district maps Friday, Oct. 22, after two months of public hearings and open meetings. They can be viewed on the legislative website along with the state Senate's five draft maps for congressional districts, with one proposed map drawn of their own districts. . . .
Starting on Monday, Oct. 25, public hearings will begin at different locations across the state and are available to watch online. Legislators are focused on making the redistricting process as public as possible because they would like to complete the maps by Nov. 5 for the congressional districts and the General Assembly ahead of the candidate filing period starting Dec. 6."
4. NATIONAL REVIEW: Christian Employers Sue Biden Administration over Gender Transition Payment Mandates
"The Christian Employers Alliance filed a lawsuit against the Biden administration on Monday over two mandates that force religious nonprofit and for-profit employers to fund "gender transition surgeries, procedures, counseling, and treatments."

On Tuesday, Alliance Defending Freedom filed a motion asking a federal district court in Bozeman, Mont. to immediately stop enforcement of the measures on behalf of the Christian employers group."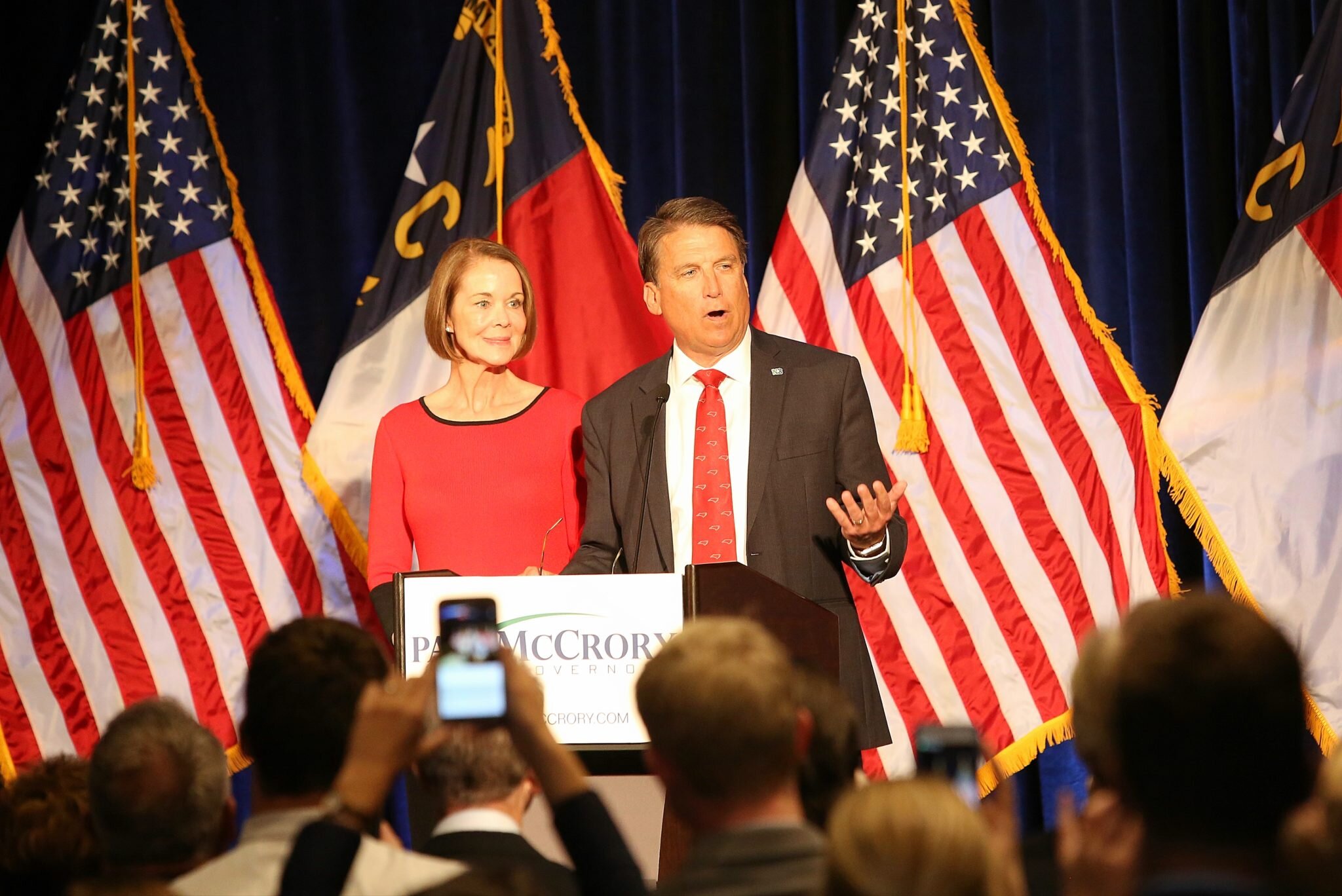 5. POLITICAL NEWS: Independent expenditures play critical role in new N.C. Senate fundraising numbers
"Third-quarter fundraising numbers for U.S. Senate candidates in North Carolina show little separation between the Republican front-runners, former Gov. Pat McCrory and U.S. Rep. Ted Budd. On the Democrat side, former state Supreme Court Chief Justice Cheri Beasley is solidifying her position as the front-runner.

Both parties are scheduled to hold Senate primary elections in March 2022.

Beasley was the top third-quarter fundraiser among candidates in the Senate race, according to financial disclosure reports filed with the Federal Elections Commission Oct. 15.

McCrory announced that his campaign will report raising more than $1 million in the third quarter. This is the second quarter in a row in which McCrory has broken the million-dollar mark. Budd raised a nearly identical amount, with McCrory slightly ahead. Budd's total includes a $25,000 loan he made to his campaign. Former U.S. Rep. Mark Walker reported $122,000 raised during the quarter."
WEEKLY PRAYER: ELECTION
Father, how grateful we are for the liberty to elect our own leaders. For most of human history, this gift was non-existent, with men, women, and children left to the mercies of the powerful.

Yet we have the cherished gift to elect our government. Yet this gift is a double edged sword. For with it, we can either vote into governance good, or evil. Our elections are a mirror, with our reflection seen in our representatives. Father, help the reflection be of your truth. Speed us towards our civic duty, and may the integrity of the elections be protected, and may our trust ultimately be your providence.
Amen.

Will you chip in $100, $50, $25, or even $10 to help the NC Values Coalition continue to fight for your rights? You can donate by clicking here.

Sincerely,
North Carolina Values Coalition