Welcome to the Friday Five! Every Friday we share our top five articles, stories, and quotes for you to read and share with your friends and church families.

We would be very grateful if you could make a donation of $100, $50, $25, or $10 today towards our work producing these Friday Fives and fighting for your values on the public square!


1. NC VALUES: Meet Jaden, our volunteer of the year
This young lady is one of the strongest I have met, even at the age of 13. She's homeschooled, and enjoys swimming, drawing, listening to Christian music, and writing to her penpal. Her mother also just recently started teaching her the piano. Her father described her like this:

"She's a gift from God to open our eyes, to help us see humanity, and to help all of us know that God has a purpose for everyone."

Our volunteer of the year is Jaden Ng.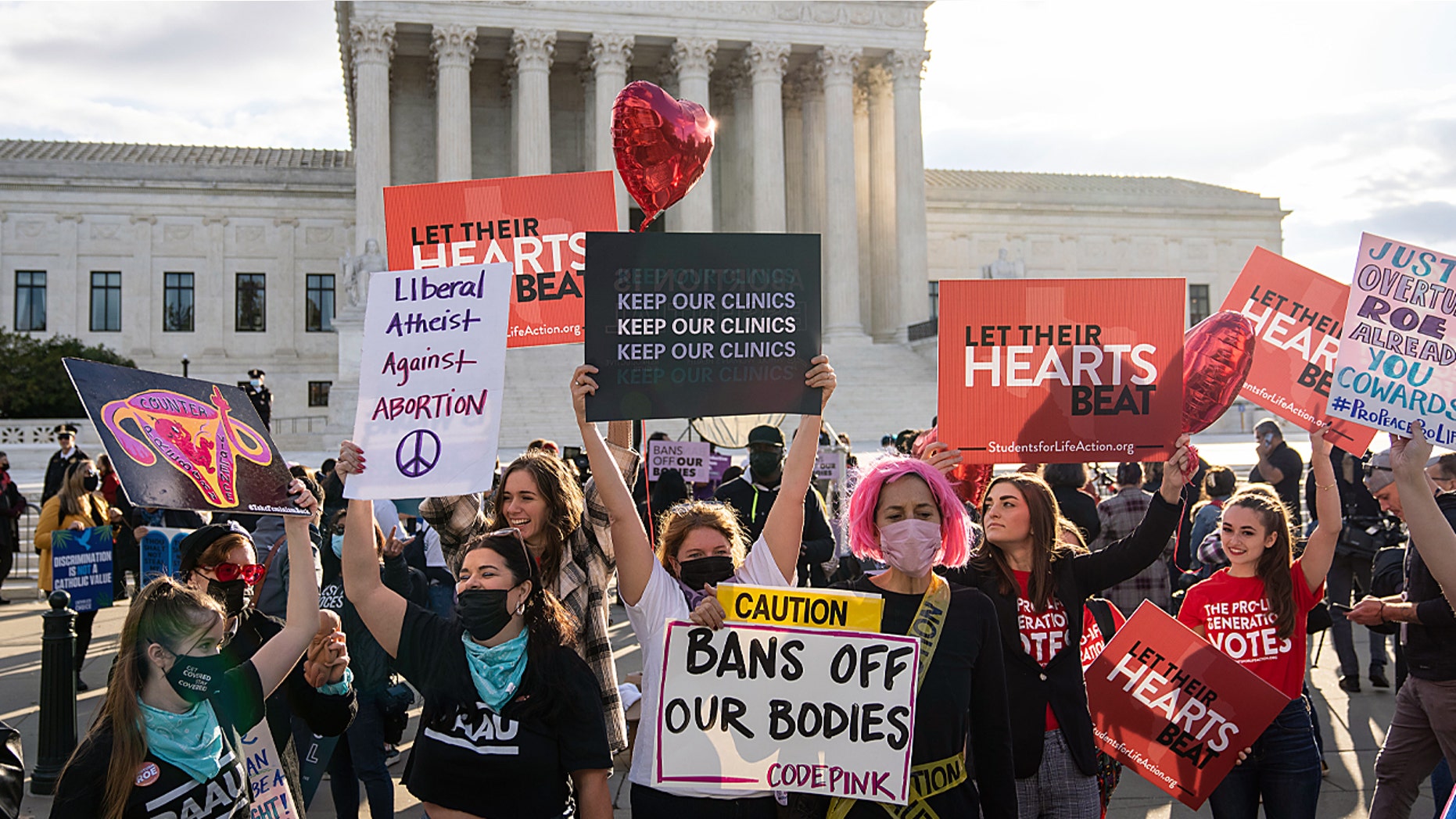 2. FOX NEWS: Supreme Court lets challenge to Texas abortion law proceed, allows law to remain in effect
"The Supreme Court Friday morning ruled that a lawsuit by abortion providers against Texas over its abortion law may proceed, despite arguments by Texas that the way the law was written made it so that parties could not sue against the law until it was enforced.
'The Court concludes that the petitioners may pursue a pre-enforcement challenge against certain of the named defendants but not others,' the court, led by Justice Neil Gorsuch, said.
The court also let the law remain in effect pending the legal challenges. The ruling is procedural and will not be the final word on the law's constitutionality."
3. DAILY SIGNAL: Supreme Court Ponders Whether Parents May Use Tuition Aid for Religious Instruction
"However, the Supreme Court left open the question of whether a state could exclude families and schools from funding based on the religious use to which a student's aid might be put at a school.
In other words, does it violate the Constitution to prohibit students who participate in educational aid programs from using that aid to attend a religious school?
That question formed the crux of oral arguments Wednesday in Carson v. Makin, a lawsuit brought by Maine parents who were prevented from using available state tuition assistance to send their children to private Christian schools."
4. PAUL 'SKIP' STAM: What You Need to Know About North Carolina Abortion Law
"
For 49 years, since the U.S. Supreme Court decision in Roe v Wade, it has been legal in North Carolina for a doctor to abort the child of a consenting mother, up to birth, for almost any reason. A statute limiting abortions after five months had exceptions so broad that this limitation was disregarded and has currently been enjoined by a federal district court. The practical limitation on third trimester abortion is that I am not aware of facilities here that actually commit abortions past six months. In those cases, North Carolina mothers are referred to out-of-state hospitals, primarily to Washington DC or Maryland.
There is only one reason that can render an abortion illegal – if the purpose is to select or deselect the sex of the child. If a mother wants a boy or wants a girl and is naïve enough to tell the abortionist that she wants to abort her child if the sex is different from what she wants, then it is illegal. Governor Cooper vetoed HB453 that would prohibit abortion where the mother is seeking the abortion because of the race of the child or because the child has been diagnosed with Down Syndrome.
Some limitations have been in place over the last 5 to 25 years and, as a result, we have reduced abortion rates about 25% from the peak rate. What are the limitations?"
5. BREITBART: Alito Raises Critical Race Theory in Supreme Court Argument over Maine
WEEKLY PRAYER: LIBERTY
LORD, you have blessed us with a spiritual liberty that is so wonderful and beyond description, that it can only be understood through experiencing a life-giving relationship with Christ. However, we also recognize that in your grace, you have blessed our country with a political liberty that enables us to openly proclaim the experience of a life lived in the freedom of the Gospel.
LORD, as individuals and as a nation, may we never take the inalienable right of religious freedom for granted. Right now our country has faced a rapid increase in the number of attacks made against this cherished right. We have seen groups across our public arena increase in boldness and frequency their smears against religious liberty. They claim it is bigotry, when we know it is the security of the greatest of all possible loves.
Be with your people and our country as it continues to protect the constitutional right protected by our nation's Founders. Be with legislators and the Supreme Court, as they determine through their actions the protection of this particular and fundamental freedom.
"It was for freedom that Christ set us free; therefore keep standing firm and do not be subject again to a yoke of slavery." (Galatians 5:1)
"For you were called to freedom, brethren; only do not turn your freedom into an opportunity for the flesh, but through love serve one another." (Galatians 5:13)
"Act as free men, and do not use your freedom as a covering for evil, but use it as bondslaves of God." (1 Peter 2:16)

Amen

Will you chip in $100, $50, $25, or even $10 to help the NC Values Coalition continue to fight for your rights? You can donate by clicking here.

Sincerely,
North Carolina Values Coalition